Now in development! With the Forgotten City mobile app, your phone becomes a portal to the past as you consult a map that reveals points of interest around the city, and with a bit of technological magic, immerse yourself in an environment of past and present as lost buildings appear around you. Expressions of neon art from a distant past, indigenous origins re-emerge at their rightful place, and ghostly apparitions arrive to guide you through a world of architectural details you may have never known to exist. If you don't have a photo, it never happened, so stage your scene, and share the experience with the click of a button.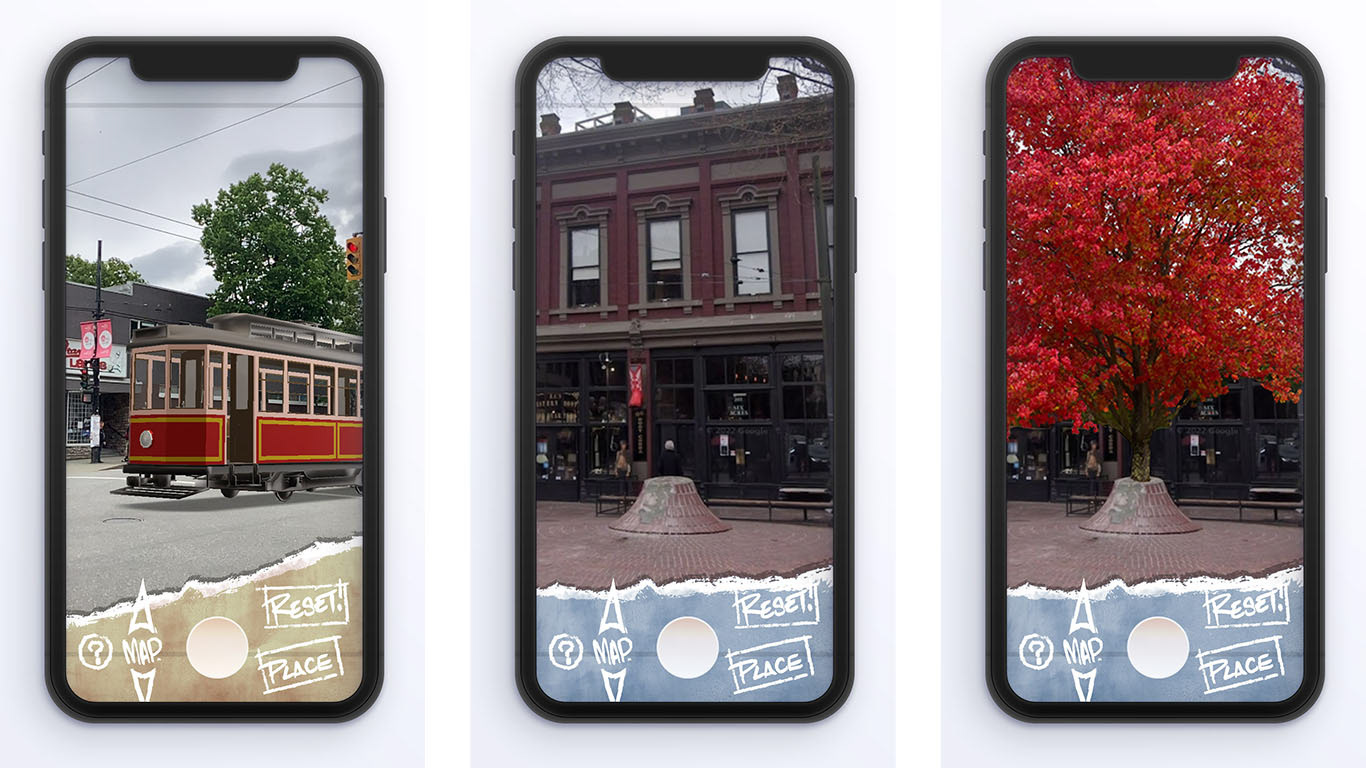 A motorcycle roars into life, fleeing an advancing steam train. A cheeky crow caws announcements about an up-and-coming local band. A neon sign glows in the ever-present rain…but is it real, or just a whisper of the past...
Local band Rogue Crows joined Vancouver-based artist Jayeson Lyonns for the opening of Forgotten City: a solo exhibition of original works and live music, on September 7, 2018 at Place des Arts in Coquitlam, and previously at Plaskett Gallery, Massey Theatre in Oct. 2017. The Forgotten City is an evolving body of work steeped in the colours, stories, and history of the Lower Mainland. From woodcuts featuring boats and trains, to works that honour some of Vancouver's sadly-disappearing neon signs, to pieces that slyly bring our city's forgotten corners and secrets to life, this is art with a strong sense of place. Check out some of the exhibition's inspiration in the Living History Series http://www.livinghistoryseries.com/.  
Skeleton Mike trio. You can find #yaletownmike on the corner of Davie and Mainland in Vancouver, BC, as he was transformed into a public art project by the City of Vancouver and the Yaletown BIA. Keep an eye out for Mike as a limited edition 15th Annual (and final) 
Hot One Inch Action
button for your lapel.  
2 colour woodblock prints: Commodore Pt. 1, and Commodore Pt. 2. 15x15 inches. Limited Edition of 10.
Symbolizing post-war freedom. They tell the story of a lone traveller riding a Brough Superior motorcycle through the lower mainland, absorbing the sights and sounds of a newly-discovered life. The sign is a bit of an enigma to me, only appearing in the background of 2 old photographs I could find of the Orpheum from 1946. The printmaking process is the hero, culminating in countless hours of carving and late nights of expert instruction on the press.