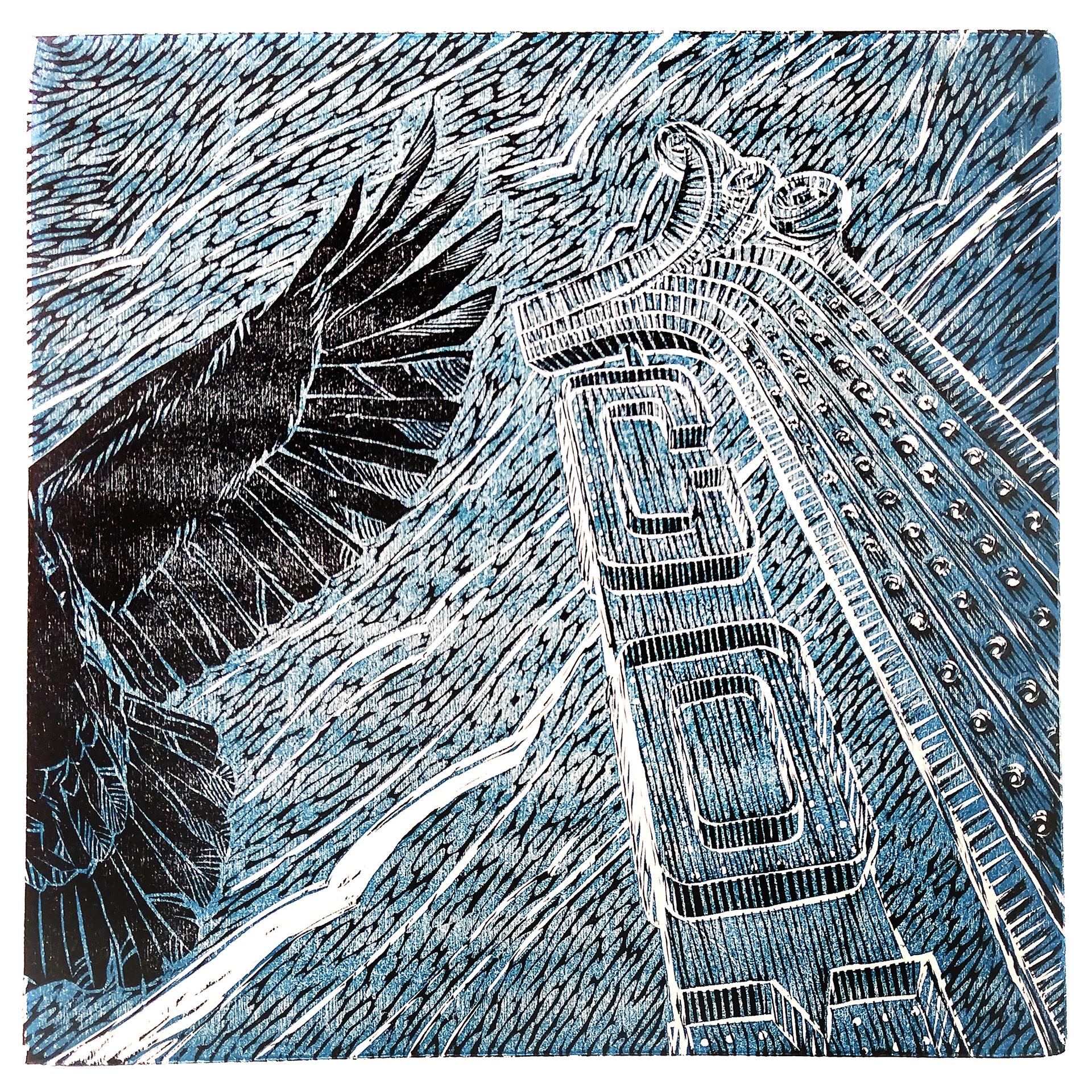 2 colour woodblock prints: Commodore Pt. 1, and Commodore Pt. 2. 15x15 inches. Limited Edition of 10.
Opening night Wednesday, Jan. 8th, 2020.
Part of The Forgotten City Exhibition, and now exhibiting at The Cultch (East Vancouver Cultural Centre) from now until Jan. 25th 2020. 

Symbolizing post-war freedom. They tell the story of a lone traveller riding a Brough Superior motorcycle through the lower mainland, absorbing the sights and sounds of a newly-discovered life. 
The sign is a bit of an enigma to me, only appearing in the background of 2 old photographs I found of the Orpheum from 1946. 
The printmaking process here included countless hours of carving and late nights of expert instruction on the press. Created at 
Malaspina Print Makers
 under the mentorship of 
Lee McKay