Tank Five Marketing Site: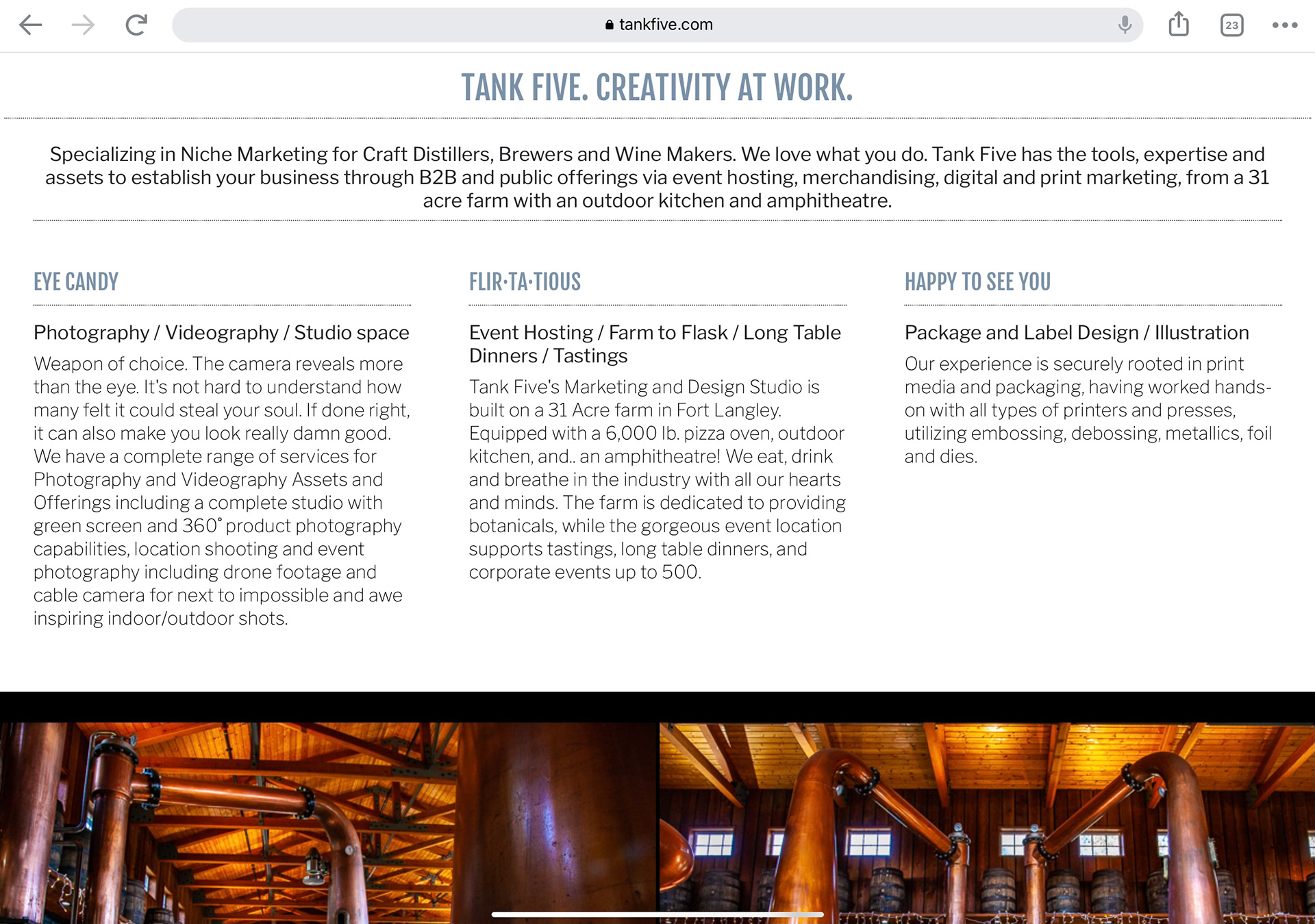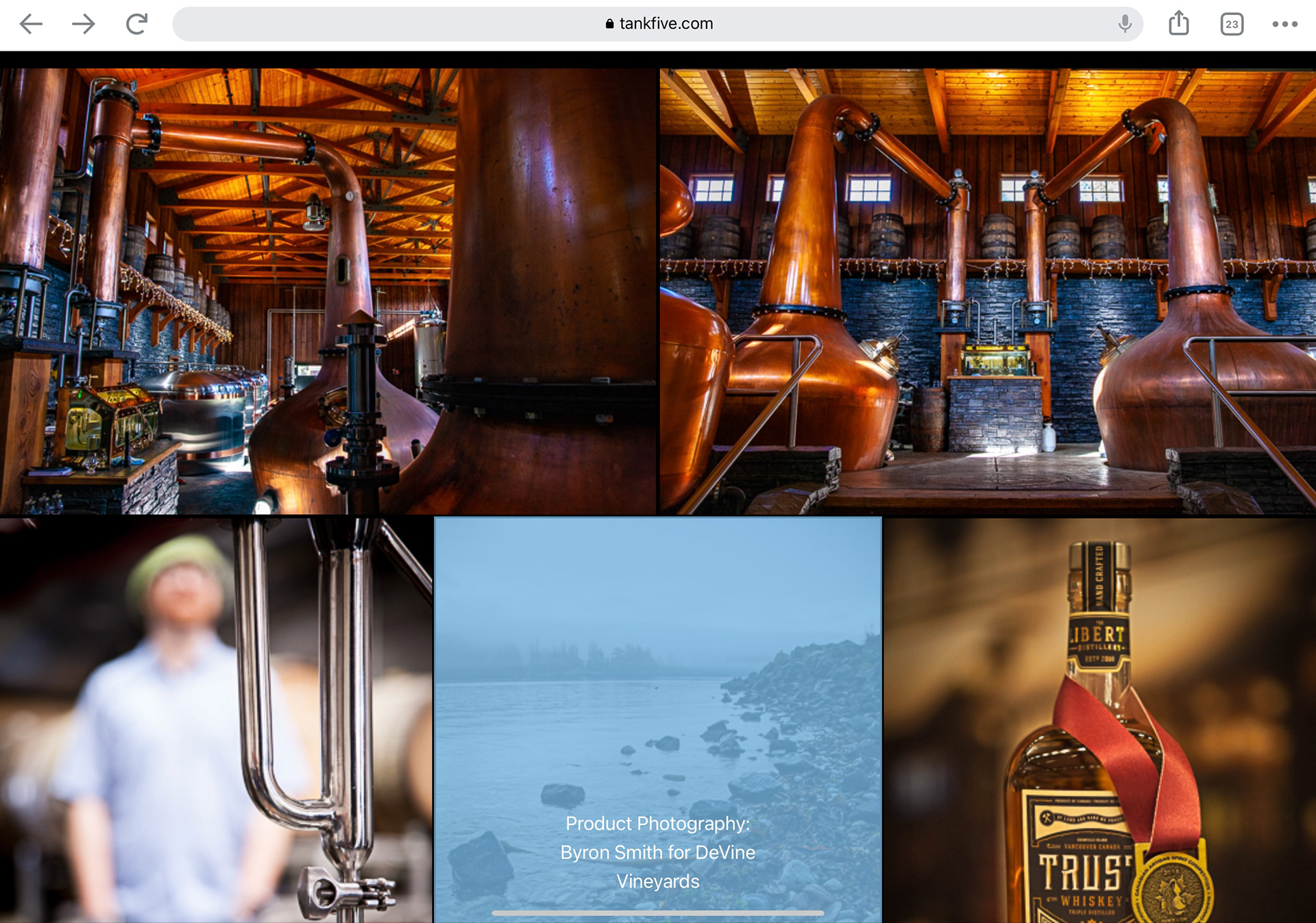 As Digital Strategist of Tank Five, I've hand-coded a simple one page portfolio site showcasing the event space and studio photography. The video of the Tank Five logo namesake is responsive, continually presenting the animation at a full-width screen regardless of the device used. The code enables the photographs to redistribute when the browser window is resized while maintaining a consistent vertical height for a clean presentation. An eCommerce component is in development using WooCommerce with Wordpress.
Tools, apps, and functions used: Atom, HTML, CSS, Bootstrap, Wordpress, WooCommerce, Photoshop, Illustrator, After Effects.